A cool surprise was announced during the Nintendo Direct E3 2021 presentation today — a new Mario Party game for the Nintendo Switch.
Called Mario Party Superstars, the game will release on the Switch on October 29th, 2021, and will consist of a combination of Mario Party boards and mini games.
There will be five boards from the Nintendo 64 era, including the very popular Peach's Birthday Cake, and Space Land, as well as 100 minigames from the Mario Party series.
According to Nintendo, all the games featured in Mario Party Superstars will be some of the best from earlier games.
Minigames will support button controls, which will really please modern-day players, and all game modes will work with online play.
Yep, Nintendo has gone all out to make sure today's gamers love these games as much as yesterday's gamers did.
Mario Party is a video game series featuring characters from the Mario franchise. Four players can compete in the same game via game boards, with the goal of collecting as many stars as possible.
Mini games are also a huge party of gameplay, but these are played without the game boards.
And, if you don't have any friends, don't worry as you can play solo by hooking up with other players around the world.
Mario Party itself was one of Nintendo's biggest hits, with more than 15 million copies of the game sold.
It's likely then that Mario Party Superstars will be just as big of a hit for the Japanese video game company.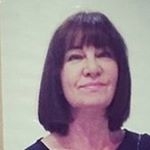 Latest posts by Michelle Topham
(see all)