There's a gorgeous photograph of French actress Marion Cotillard on the Dior Instagram account this week.
It is just Cotillard wearing a red open-shouldered floral dress, and sitting on a whicker chair in a garden with her legs crossed.
Clutched in her arms is one of the purses from the Dior Cruise 2017 collection. A blue purse that is appliqued and beaded, and is absolutely stunning.
And, while the Dior Cruise 2017 collection bag is gorgeous, it is really the amazing light that makes this photograph so special, and Marion Cotillard even more beautiful than is even normal.
That is why I chose this as my Instagram Photo of the Day. After all, it is just about perfect.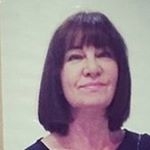 Latest posts by Michelle Topham
(see all)