It seems the upcoming anime Goblin Slayer II doesn't just feature the return of some of the best characters in fantasy anime, it is also about to introduce us to a new one many weren't aware of — Wizard Boy.
New to you, at least if you haven't managed to read the Goblin Slayer light novel up to Volume 6, which is when the young adventurer is first introduced to readers of the series.
Today, however, Wizard Boy showed up in the new Goblin Slayer II trailer, with Mariya Ise named as the actress playing him.
Advertising
Ise, of course, is known for providing the voices of characters like Isabel in Attack on Titan, Kyoujurou Rengoku in Demon Slayer, Reg in Made in Abyss, Himeno in Chainsaw Man, and my favorite Dorothy Unsworth in Black Clover, along with playing a massive number of other main and supporting roles.
'Entertainment' by Mili is the Goblin Slayer II OP
Along with introducing Wizard Boy and Mariya Ise, the latest Goblin Slayer II trailer also features a snippet from the anime's opening theme song 'Entertainment' by indie music group Mili.
The song is typical Mili, a group who already provided superb theme songs for Season 1 of the anime and the movie Goblin Slayer: Goblin's Crown, so it's great to see them back with music for the upcoming season as well.
Misato Takada (Saiyuki Reload: Zeroin) is directing the second season of the fantasy anime, under the direction of Season 1's Takaharu Ozaki who is now Chief Director.
Liden Films is in charge of anime production, and the main cast from Season 1 and the Goblin Slayer movie are also returning to reprise their roles.
Advertising
Goblin Slayer II is due to premiere on October 6th, with Crunchyroll streaming the anime in most regions outside Japan.
Watch the just-released new Goblin Slayer II trailer below, and get a glimpse of Wizard Boy before the anime premieres next month with Mariya Ise playing the role.
You can also watch the first season of the anime via Crunchyroll. (Jignore that they are calling it 'Season 2', it's not).
RELATED: A Goblin Slayer II English dub has been confirmed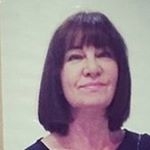 Latest posts by Michelle Topham
(see all)