I've just watched one of the funniest Graham Norton videos I've ever seen. It features actor Mark Ruffalo who starts off the segment by talking about his phobia. What is it? Being chased around with poop on a stick. Yep, you read that right. Poop on a stick. There is, of course, somewhat of a rational reason, but you'll have to watch the video to find out.
The whole segment gets even funnier, though, when Graham gets to other guests' phobias and, as British comedian Josh Widdicombe is about to talk about his, he gets insulted by Mark Ruffalo.
If you want a huge laugh, you have to watch Mark Ruffalo and Josh Widdicombe on The Graham Norton Show.
Start off with the first video, which sort of puts the whole thing into perspective, as you'll see Widdicombe get the first dig in when he puts down The Avengers: Age of Ultron, one of Ruffalo's latest movies.
So, a few minutes later, when it comes to Widdicombe's phobia, Mark Ruffalo obviously couldn't resist repaying the favor. And, oh God, did he hit it right on the mark.
Watch below.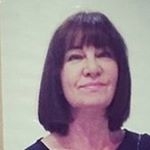 Latest posts by Michelle Topham
(see all)