I just love Mark Ruffalo. And, apparently, Mark Ruffalo just loves Joaquin Phoenix. Or, at least, he has a man-crush on him.
In a very cute video for W magazine this week, Ruffalo explains how much he loves and admires Joaquin Phoenix. An actor who, Ruffalo says, works even harder than he does and who is such "a thoughtful and generous person".
Ruffalo says about Phoenix, "We lived together on a movie called 'Reservation Road', and he was a great housemate…….He had a house there, and I was looking for a place and he said "Hey, man, I have this place with like four bedrooms and I'm in here with my assistant. You wanna just take the upstairs?" I said, "Sure, yeah, that sounds great." And then, you know, he doesn't like to go out to dinner, I would rather cook too. So we made dinner every night. We hung out….."
So nice to see a fellow actor, and a fellow man, if truth be known, be so complimentary and nice about another actor/man/human being.
Watch Mark Ruffalo talk about his man-crush on Joaquin Phoenix below. Lovely.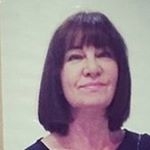 Latest posts by Michelle Topham
(see all)