Actor Mark Ruffalo's latest role is in the new movie 'Spotlight'; a film about how journalists from 'The Boston Globe' uncovered the abuses priests in the Catholic church perpetrated on thousands of children in their parishes.
Last night (Friday, November 13th), Ruffalo was on The Late Show with Stephen Colbert, where he talked about 'Spotlight' and how one of the things that is so important about the movie is that it clearly shows how vital investigative journalism is for society as a whole.
In 'Spotlight', Ruffalo plays Boston Globe reporter Mike Rezendes, who led the team of investigative journalists that exposed the Catholic Church's child abuse coverup in 2002.
A coverup that eventually stretched all the way up to the Vatican, and an investigation that won a Pulitzer Prize for the Boston Globe team.
And on Stephen Colbert, Mark Ruffalo not only talked about the importance of these journalists and their investigation, but also about investigative journalism as a whole.
"Why journalism is so important, and why it's so important to fund it, and to have long-lead journalist stories (stories that can be investigated for a long time before being published), is that they can trace down the facts and the truth to a point where it's inconceivable that it can be anything else but what they come upon."
Ruffalo went on to say, "It's a very important time for investigative journalism, and our papers are dying. And this kind of investigative journalism is falling to the wayside. And we're losing a lot. Because this is where we fight tyranny."
As for 'Spotlight', it is already being talked about as a possible Oscar contender, and Ruffalo as an Oscar nominee.
Along with Mark Ruffalo, 'Spotlight' stars Michael Keaton, Rachel McAdams, Stanley Tucci, John Slatterly, Billy Crudup and Liev Schreiber. It opened in select US cities on November 6th, and opens countrywide on November 20th.
Watch Mark Ruffalo talking to Stephen Colbert about the film in the video below.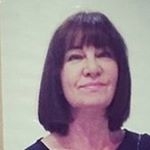 Latest posts by Michelle Topham
(see all)