It wasn't only Keira Knightley on The Today Show this week promoting the new movie 'Begin Again', her co-star Mark Ruffalo also made an appearance.
Mark talked about the music in 'Begin Again' on The Today Show and said how much he loved that it was actually intertwined with the story in a natural and realistic way, rather than being appearing artificially like in a musical.
Mark Ruffalo also talked about Keira Knightley in the movie saying "she has a great voice".
He then went on to say how the original plan had been to have Keira sing but then dub the actual songs that appeared in the movie. But, once she started singing, it became obvious Knightley could sing very well so why on earth would they ever dub her?
Watch the rest of the interview below. And isn't it nice to see an actor so enthused about a fellow actor he has worked with?
Visit NBCNews.com for breaking news, world news, and news about the economy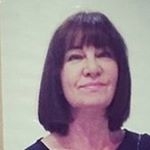 Latest posts by Michelle Topham
(see all)