It wasn't just actor Mark Wahlberg and his lovely wife Rhea Durham who graced the red carpet at the 'Transformers: Age of Extinction' New York premiere yesterday. Wahlberg also brought three of his four beautiful children to the event and, from the minute they stepped on the red carpet, they looked like they were having a blast.
Mark's three children are Ella age 10, Michael who is 8, and Brendan age five. His youngest daughter is four-year-old Grace, who mum and dad might have felt was just a little too young for all that excitement.
I have to say too, I love his wife's chic black cut-out dress, which she jazzed up superbly with hot pink high-heeled pumps. Rhea, of course, is a former model so knows how to dress to perfection.
As for Mark, he is the hero in Transformers: Age of Extinction, so it's only right his kids get to see him in action. The again, the kids were also filmed for the movie as extras, although Wahlberg says he's not so sure if most of what they did was actually put in the finished film or if they ended up on the editing room floor.
But, like he says he already told them, that's the nature of the business and, if they do want to end up working in films, they'll have to get used to it.
Mark, by the way, plays an inventor in the film who stumbles across an old truck – a truck that isn't quite what it first seems – but is it a transformer?
Other celebrities on the Transformers: Age of Extinction New York premiere red carpet included co-stars Kelsey Grammar, Stanley Tucci and Nicola Peltz.
The New York premiere was the third one so far for Wahlberg, as he was also in attendance at the premieres in Hong Kong and Shanghai.
Transformers: Age of Extinction will open in movie theaters on June 27th. It's directed by Micheal Bay.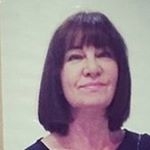 Latest posts by Michelle Topham
(see all)