Maroon 5's second single from their album 'V' is out and it's incredibly cool. Called 'Animals' it also has a new video just released a couple of days ago — a video that stars lead singer Adam Levine's now-wife Behati Prinsloo — and, yep, with its theme of stalking, some people think it's 'disturbing'.
Not surprising then that the video is trending on YouTube with almost 5.5 million views in just a couple of days.
Of course, the usual suspects are coming out of the woodwork complaining the video is promoting violence against women and saying terrorizing them is 'sexy'. Let's face it, if they had their way, there wouldn't be any edgy art left, as we'd all be 'censored' into oblivion.
Personally, I like the Maroon 5 'Animals' video. The song is catchy, it has a good dance beat, and, hey, it's just a SONG and not a fecking political statement. Get over yourselves.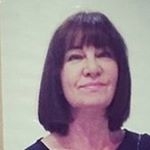 Latest posts by Michelle Topham
(see all)