When I first heard Maroon 5's 'Maps', I can't say I was a huge fan. It sounded too similar to a hundred other songs. But, on subsequent listenings (yes, I do give songs I don't like at least a few listenings to be sure they're as dreadful as I think), it grew on me so much I'm now listening to it as my Repeat Rotation Video for today.
There are, of course, a couple of versions of the Maroon 5 'Maps' video – an explicit and a lyrics video. I'm no prude (who is, nowadays?), but I prefer the lyrics video for this one.
Sorry, but that's as good of an introduction for today's Repeat Rotation Video as it's going to get. I'm running now to catch a bus to Kuala Lumpur's KLIA airport and a flight back to the US.
I'll be back in a couple of days with another Repeat Rotation Video. Until then – enjoy Maroon 5 and 'Maps'. It's a great song to bop around your bedroom dancing to.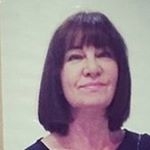 Latest posts by Michelle Topham
(see all)