If you haven't seen the now famous Maroon 5 'wedding crashers' video, you're in for a treat. Filmed for Maroon 5's new single 'Sugar', the video shows the band crashing real weddings in Los Angeles back in December, and then filming the results. The shocked brides and ecstatic guests are who we now see in the 'Sugar' video.
According to Maroon 5, in order to be able to pull off this many 'wedding crashings' flawlessly, the band contacted the bridegrooms a few weeks before, and let them in on the secret. Then the day of the actual weddings, all they had to do was sneak into the room where the wedding reception was taking place, take their places behind a white curtain and, when the curtain dropped, start playing.
The almost hysterical brides, excited grooms and ecstatic guests are the fun result.
Even more interesting for me, however, was the reaction of Maroon 5 themselves as, according to lead singer Adam Levine, he didn't expect the bride and groom's obvious joy at the site of the band to be quite so touching.
Watch Maroon 5 crash weddings in Los Angeles in 'Sugar' below. Doesn't that just make you smile?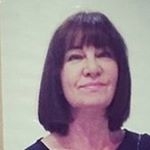 Latest posts by Michelle Topham
(see all)