Marta Jandová and Václav Noid Bárta Have Awesome 2nd Eurovision 2015 Rehearsal (Video)
Czech Republic have an amazing second rehearsal at Eurovision 2015
I have loved the Czech Republic's Eurovision 2015 entry since I first heard the song several months ago. I haven't followed the artists, Marta Jandová and Václav Noid Bárta, that closely since then, however, so I was surprised to see them in their second rehearsal at Eurovision 2015 over the weekend and see how amazing their live performance is.
Marta Jandová and Václav Noid Bárta's song is called 'Hope Never Dies' and is about a couple who, even though they seem to have insurmountable problems with their relationship, are not willing to give up trying to make it work.
The staging of the song also shows this with the opening half being all in blues and sad colours, then changing to oranges and golds as the couple sing about hope never dying and asking the other one never to let them go.
As for Marta Jandová and Václav Noid Bárta on stage, they are incredible, as they give a truly powerful performance in both voice and also emotions.
That's why the Czech Republic's 'Hope Never Dies' is one of my top songs from semi final two, and why I'm hoping for an easy qualification for them.
If they do qualify, it will be the first time the country has ever qualified for the final, and wouldn't that be nice?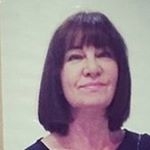 Latest posts by Michelle Topham
(see all)