In the weirdest gaming news I've heard in a long time, Zynga announced yesterday that Martha Stewart will be coming to Castleville for a month and you'll get to interact with her. (In my book, that's NOT a 'good thing" but you may feel differently). Martha Steward Living has teamed up with Zynga and starting from March 28th to mid-April, Castleville players will be able to earn unique awards, join in an Easter egg hunt in Martha's home, and tour Martha Stewart's kingdom. (Yawn. I'm bored already).
What makes me laugh even more is Martha Stewart's inane promotional comment about being in Castleville:
I love playing games, but I love being in a game even more. Turning my personal domain into an imaginary and fanciful kingdom is not only fun for me and the players of CastleVille, but a clever way to share my particular style of living with an interactive and creative audience. I'm thrilled to have an opportunity to encourage my fans to take a little break in their day to play."
If this woman has ever in her life played a computer game, I'll sign up for Castleville and be the first one to accept Martha Stewart's invitation to her online home (and, if you all know me and what I think about Zynga games, you know that's never going to happen).
Oh and don't forget, as part of the cross-promotion, Martha Stewart will also be trying to sell you her own lame Martha Stewart products while she's at it. The sad thing is, thousands of people (or should I say "sheeple"?) will buy them.
Overall though, Martha Steward and Zynga – a very fitting partnership. Two crooks together. A woman who spent time in jail for insider trading and a company that steals other people's ideas to create games. Classic.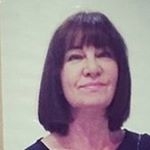 Latest posts by Michelle Topham
(see all)