Marvel Ant-Man Paul Rudd says when he got started in acting he just wanted to be a working actor for the rest of his life. But, no, he had no idea he would end up starring in a movie like Ant-Man as a superhero.
As it turns out, though, not only is Paul Rudd a superhero nowadays, he's actually a pretty kick-ass one as well.
But, when the opportunity came up and he was cast in the role of Ant-Man's Scott Lang, Rudd says he was "elated".
"I liked how different it was, and I liked the idea that people would say "Huh, really" (about him playing the part), because it didn't make sense to many people, including myself. And then hopefully they would see it and not think that way anymore".
Which seems to be exactly what has happened, as many critics are currently raving about Marvel Ant-Man Paul Rudd saying he's perfect for the role.
Watch more about what Paul Rudd has to say about the film and playing the role of Ant-Man in the video below. The movie releases in the US on July 17th.
And no, he hasn't aged a day in the last 20 years.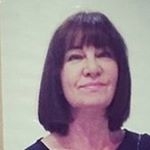 Latest posts by Michelle Topham
(see all)