Sony has been talking about Marvel's Iron Man VR for a while now. The shooter game that will be exclusive to Sony's PlayStation VR headset, and is supposed to do all kinds of things other games cannot.
Well, there's no more need for just talk as the Marvel's Iron Man VR release date has finally been announced.
February 28th, 2020 — that is when you can expect both the physical and digital editions of the game to hit shelves. The game will be exclusive to the PlayStation 4 and PlayStation VR.
Along with the release date, Sony Interactive also showed off a short Marvel's Iron Man VR story trailer that has excellent sound and with very short pieces of gameplay that, so far at least, look interesting.
Not sure about the flying yet, though, as all those scenes still carry the disclaimer **Not actual gameplay.
Standard and deluxe editions of Marvel's Iron Man VR
As for the versions of Marvel's Iron Man VR you can expect upon release — there will be a standard and a deluxe edition.
The standard will retail for $40, with the deluxe edition at just $10 more.
Not a bad deal when, with the deluxe version of the game, you get exclusive four Deco Armors (Golden Avenger, Black Centurion, Sun Stinger, Stealth Armor), 12 research points to help you unlock new weapons and customize play style early on in the game, and the game's full soundtrack.
Check out the new Marvel's Iron Man VR story trailer below to see some of what we can expect.
I'm still reserving judgment until the game launches but, yes, it does look interesting so far.
Related reading: This Marvel Ultimate Alliance 3: The Black Order walkthrough is an excellent playthrough of a cool game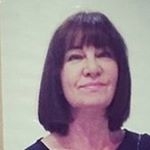 Latest posts by Michelle Topham
(see all)