James Carr's 1967 hit 'The Dark End of the Street' shows up on Marvel's Wolverine trailer
In recent years, American video game developer Insomniac Games has seen huge success with two games based on a specific Marvel superhero franchise — Spider-Man and Spider-Man: Miles Morales.
So, it is no surprise then the latest game announced by Insomniac Games means the California-based developer is sticking with superheroes — for now, at least.
This time, it was Insomniac announcing the upcoming Marvel's Wolverine game at this month's PlayStation Showcase, along with its previous announcement at the same event — Spider-Man 2.
A trailer was released for the Marvel's Wolverine game but, as you would probably expect this early in the development process, it didn't show much except reveal a pretty ominous atmosphere.
What it did show, or at least let us hear, however, was James Carr's 'The Dark End of the Street'.
A track that is incredibly powerful, and a pretty great fit for how Wolverine lives his life.
At the dark end of the street
That's where we always meet
Hiding in shadows where we don't belong
Living in darkness to hide our wrongs
You and me at the dark end of the street
You and me
James Carr's 'The Dark End of the Street' was not only a hit at the time of its release in 1967, it also became the American R&B/soul singer's signature song, as it was a perfect vehicle for his gorgeously deep voice.
Advertising
Watch the just released Marvel's Wolverine trailer down below, enjoy that quick display of Wolverine's claws, and then luxuriate in Carr's phenomenal voice.
You can also hear the full song in a video down there too. It is more than well worth a listen.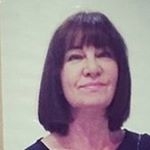 Latest posts by Michelle Topham
(see all)