Japanese multi-instrumentalist, composer and producer Masa Takumi won a Grammy Award last night at the 65th Annual Grammy Awards.
His win was in the Best Global Music Album category for his fifth solo album Sakura, and was his second nomination but his first win.
Takumi beat out the equally talented Angélique Kidjo & Ibrahim Maalouf, Berklee Indian Ensemble, Burna Boy, and Anoushka Shankar, Metropole Orkest & Jules Buckley feat. Manu Delago to win the Grammy Award.
He is now the first Japanese musician to win a Grammy in that category.
Masa Takumi's Sakura album comprises instrumental tracks that are played on various traditional Asian instruments, including the shamisen, the traditional Japanese stringed instrument Takumi himself plays.
Takumi himself not only composed the tracks, but also played the shamisen and the piano on the Sakura album.
For anime fans, Takumi (aka Masanori Takumi and 宅見将典 in Japanese) is known for his theme song and music compositions for hit anime like Peach Girl, Genshiken, Amagi Brilliant Park, Claymore, Koi Kaze, Witchblade, Kyou kara Maou! and more.
He began his music career as the drummer in Siren but, when the band disbanded in 2004, he chose to become a composer and music producer than seek out another band.
Masa Takumi was nominated for a Grammy Award for the first time in 2014 for his album Reggae Connections. This time, though, it was his traditional Japanese music that earned him the big prize.
The musician/composer moved to Los Angeles in 2018 where he has worked much of the time since.
Watch a live studio performance of Masa Takumi's Sakura, the title track from his now-Grammy Award winning album, below. The album really is a stunning piece, and his Grammy well-deserved.
You can hear his entire Sakura album via the Spotify player below.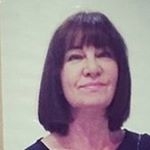 Latest posts by Michelle Topham
(see all)