Sad news today with the announcement the popular slice of life Masaki no Pan manga series has come to an end.
That ending came, it seems, with Square Enix's Young Gangan seinen magazine publishing the final chapter of the manga on August 6th. A manga that has been ongoing for more than six years.
The manga was first published in Young Gangan in August 2015, with its 11th volume published in compiled book form on April 24th of this year.
Masaki no Pan tells the story of Masaki, a young boy growing up in Tokyo who relocates to an Hokkaido boarding house so he can pursue a career as a pastry chef.
Soon he is showing how dedicated and talented he is, and so is hired by the Yukimori sisters to be the baker at their popular boarding house.
Because of this, Masaki gets to see the faces of the people who buy the bread and cakes he makes every day.
Faces that are often happy and smiling, as they look forward to the taste of the loaves, rolls and sweets he creates.
The popular Masaki no Pan (aka Masaki's Bread) manga was created by writer Noriyuki Yamahana and illustrator Yoshiyuki Takahashi.
With the manga itself now ended, our only hope is that it may eventually get an anime adaptation just like Noriyuki Yamahana's 'Yume de Aetara' recently received, as it really is a lovely work.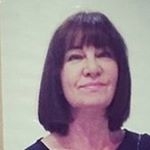 Latest posts by Michelle Topham
(see all)