Well, hell, if you are looking for a high-action anime with fabulous characters, gorgeous looking graphics and great animation, from the just-released Mashle: Magic and Muscles trailer, it looks like you have probably found it.
Because, Ye Gods, from this trailer alone, the Mashle: Magic and Muscles anime looks like it has everything that made the fantasy adventure manga series the big hit it became, and I for one am incredibly excited about it.
The new Mashle: Magic and Muscles trailer was released today in anticipation of the anime's April 7th premiere.
Along with the cool looking action, the trailer also features a snippet from the opening theme song — 'Knock Out' by Taiiku Okazaki.
A theme song that sounds like it will be as kickass as the anime.
Along with the trailer, we also got an announcement of three additional cast members. They are:
Yuichiro Umehara (Goblin Slayer) who plays Abel Walker
Yuki Kaji (Attack on Titan) who voices Rayne Ames
Hiroki Nanami (Shaman King) as Abyss Razor
The anime is being directed by Tomonari Tanaka (Engage Kiss), with series composition by Yosuke Kuroda (My Hero Academia), and character design from Hisashi Higashijima (BlueLock).
A-1 Pictures is in charge of anime production.
The Mashle: Magic and Muscles anime is based on the manga by Hajime Kōmoto.
The long-running manga series is being published by Viz Media in English, with the 11th volume just published this week and the 12th volume on its way on June 6th.
Viz Media describes the Mashle story like this:
Mash just wants to live in peace with his father in the forest. But the only way he'll ever be accepted in the magic realm is by attending magic school and becoming a Divine Visionary—an exceptional student revered as one the chosen.

But, without an ounce of magic to his name, Mash will have to punch his way to the top spot.
Watch the new Mashle: Magic and Muscles trailer below and mark your calendars for April 7th, when Mashle will premiere on Crunchyroll.
This one is going to be a helluva good one, eh?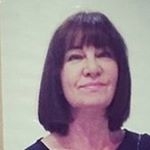 Latest posts by Michelle Topham
(see all)