It is rare for an anime series to have both a superb opening and ending theme song, as one is usually weaker than the other.
In the case of Shadows House Season 2, however, the songs chosen for the opening end ending themes are both stellar.
They are ReoNa's opening theme 'Shall We Dance?' (which you can listen to here), and 'Masquerade' by ClariS for the anime's ending theme.
'Masquerade' by ClariS is particularly appropriate for Shadows House, as it has such an ominous, almost creepy and yet quite old-fashioned feel to it.
Especially with the heavy use of the French accordion.
An instrument and an atmosphere that suit the Shadows House plot perfectly.
'Masquerade' also comes with a dramatic music video featuring the Japanese pop music duo wearing Gothic clothing, while being controlled like marionettes via strings from their wrists.
Listen to 'Masquerade' by ClariS, the Shadows House Season 2 ending theme, in the song's music video and on the Shadows House Season 2 non-credit ending animation below.
The song itself will be officially released as the duo's 25th single on September 14th.
Watch Shadows House Season 2 on Crunchyroll now.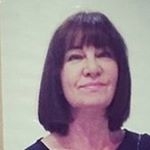 Latest posts by Michelle Topham
(see all)