Mass Effect fans must be ecstatic today after EA announced Mass Effect Legendary Edition is releasing on May 14th.
Not only that, they also uploaded a Mass Effect Legendary Edition trailer that shows off just how utterly epic this collection is going to be.
So, what can you expect when the collection releases?
The question probably should be is there anything you shouldn't expect, as this new version of one of the most popular action RPGs ever created is amazing.
Mass Effect Legendary Edition includes remastered in 4K ultra-HD single-player versions of the original three games in the series — Mass Effect, Mass Effect 2 and Mass Effect 3 — all with enhanced performance and graphics, enhanced models, shaders, FX, lighting and depth of field, plus full-resolution audio.
All giving these three hit games a new lease of life and, hopefully, introduces these amazing games to a new audience that will love them just as much as we did.
Mass Effect Legendary Edition also features over 40 DLC, including promo weapons, armors and packs. All of which add even more cool stuff to an already incredibly exciting story.
Here's all the Mass Effect Legendary Edition DLC:
Bring Down the Sky
Genesis
Zaeed – The Price of Revenge
Kasumi – Stolen Memory
Lair of the Shadow Broker
Firewalker Pack
Overlord
Normandy Crash Site
Arrival
Genesis 2
From Ashes
Mass Effect 3: Extended Cut
Leviathan
Omega
Citadel
Equalizer Pack
Aegis Pack
Firepower Pack
Cerberus Weapons and Armor
Arc Projector
ME2 Alternate Appearance Pack 1
ME2 Alternate Appearance Pack 2
ME3 Alternate Appearance Pack 1
Firefight Pack
Groundside Resistance Pack
Recon Operations Pack
Collector's Weapon and Armor
Terminus Weapon and Armor
M-21 Incisor
Blood Dragon Armor
Inferno Armor
Recon Hood
Sentry Interface
Umbra Visor
N7 Warfare Gear
AT-12 Raider
Chakram Launcher
M-55 Argus
M-90 Indra
Reckoner Knight Armor
N7 Collector's Edition Pack
And to say all of this stuff, including the three remastered games, can be grabbed for under $70, well hell, that's one of the best deals of 2021 so far.
Check out the gorgeous Mass Effect Legendary Edition trailer just released today. Then head off to pre-order the enhanced trilogy because, if you like a epic space odyssey, there isn't one better than this.
Mass Effect Legendary Edition will release on May 14th for PC, Xbox One, and PlayStation 4. It will also have forward compatibility and targeted enhancements on Xbox Series X and PlayStation 5.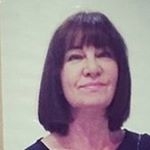 Latest posts by Michelle Topham
(see all)