The BBC is starting to heavily promote the new Top Gear — the revamped series that will be kicking off its 23rd series on Sunday the 29th May on the BBC. Revamped because, instead of the old hosts — Jeremy Clarkson, Richard Hammond and James May — the 23rd series of Top Gear will have six new hosts — Chris Evans, Matt LeBlanc, Sabine Schmitz, Chris Harris, Rory Reid and Eddie Jordan.
Matt LeBlanc, one of those hosts, will be on The Graham Norton Show tonight, but a preview video of his taped appearance has already been uploaded by the BBC. An appearance in which LeBlanc talked about taping the new Top Gear, how huge the show is, and how much fun he is having doing it.
"It's a lot bigger than I thought it was. It was fun when I did the show (he made a guest appearance in Series 18 and several other appearances after), but now being a part of it, it is just an international juggernaut of a show. It's massive".
LeBlanc went on to explain, "It premieres this Sunday and, by Wednesday, it will be in 83 countries on six continents. By Wednesday!"
Graham also pointed out LeBlanc is actually perfect as a co-host of Top Gear as "you are a proper petrolhead. I mean, you do love cars, engines and all that stuff".
Matt laughed and said, "Yep, it's funny, I'm one of those people who subscribes to about 15 different car magazines….forever I've been doing that, and a friend of mine said to me recently, "Finally, it's paying off".
As for what kind of reception Matt LeBlanc, Chris Evans and the other new hosts of Top Gear are going to get when the first show of the 23rd season airs? Well, that is anyone's guess.
After all, most videos that have gone up on YouTube promoting the new show are getting down-rated in overwhelming percentages due to the tens of thousands of very angry fans still angry the BBC fired Clarkson, and so Hammond and May resigned.
But, that could, of course, change when the episode actually airs and people start to like it.
Personally, I'm looking forward to seeing the new team of hosts and the new Top Gear format. Matt LeBlanc is a very cool guy and incredibly knowledgeable about cars, and Chris Evans has always been a stand up guy, and absolutely awesome at what he does.
Plus, Evans has already said the new Top Gear will be "less blokey" and won't have Jeremy Clarkson's "naughty schoolboy jokes".
Well, as much as I did like Clarkson, that is still one good reason for watching it for me right there.
Meanwhile, watch Matt LeBlanc talking about Top Gear on The Graham Norton Show in the video below, and then check out a quick clip from Sunday's show below that.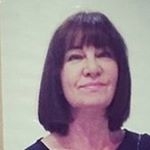 Latest posts by Michelle Topham
(see all)