Matt LeBlanc sings songs from 'Friends' on Graham Norton
You've got to love American actor Matt LeBlanc. Eleven years after 'Friends' ended, he's still perfectly happy to talk about the series and, in the case of LeBlanc's appearance on The Graham Norton Show last week, even to sing songs from 'Friends'.
Matt first sang the song from 'The One With the Butt',  the episode of 'Friends' from the first season in which Joey Tribbiani stars in a musical about Freud. "All you vant is a dinkle, Vot you envy's a shwang, A thing through which you can tinkle, Or play with, or simply let hang".
Then Graham asks him if he can sing the one about hands, as one of Graham's staff members knows everything about 'Friends' and he wanted to know if LeBlanc still remembered the song.
He did, and out came a quick synopsis of the episode ("This Hand is Your Hand"), plus the song, "This hand is your hand, This hand is my hand, No wait that's your hand, Oh no that's my hand".
Watch Matt LeBlanc sing songs from 'Friends' below. That man has an amazing memory.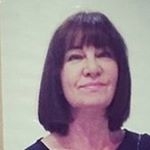 Latest posts by Michelle Topham
(see all)