The lovely British broadcaster and naturalist David Attenborough appeared on The Graham Norton Show last Friday night where he told a funny store about being charged by a rhino.
But, it was one of the other chaps on Graham's couch, actor Matt Smith (Doctor Who), who stole the show with his story about being stung on his testicle by a wasp while having sex with a lady friend a while ago.
As Matt so pseudo-delicately put it, "I was under a sort of veranda, and we were, you know, we were, we were, we were, we were. She was on top and I was….you get an idea. Sorry to be crass."
Anyway, to cut a long and terrible story short…thank you, Graham…..what happened was, at sort of mid thrust as it were, I was stung on the…on the goolies (testicles)."
Watch the video below to find out what happened next. And thanks to Matt for being so hilariously honest.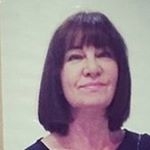 Latest posts by Michelle Topham
(see all)