The Matthew Perryman Jones song 'Only You' was featured on the ABC drama Mistresses (Season 3, Episode 5 – "Threesomes") on Thursday night (July 9th), during the scene when Harry breaks up with Joss. It's a beautiful song, quite sad, and perfect for that moment.
As for the song's singer and songwriter, Matthew Perryman Jones, he's from Nashville, Tennessee and has been a professional musician for almost 20 years.
Perryman Jones currently has five albums out and three EPs, and is well known for having his songs featured in movies and on TV.
'Only You' was released in 2010 as a stand-alone single, and has been featured in several TV series including 'Pretty Little Liars'.
Watch Matthew Perryman Jones' video for the song below and, of course, if you enjoy it, grab it on iTunes. It's lovely.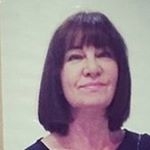 Latest posts by Michelle Topham
(see all)