Kodansha Comics has just announced the licensing of the Medaka Kuroiwa is Impervious to My Charms manga series in English.
The first volume of the romantic comedy manga will be out in digital version in North America on March 8th, with the second volume releasing on April 12th, 2022.
Medaka Kuroiwa is Impervious to My Charms tells the story of Mona Kawai, the cutest girl in her high school who could have any boy she wants because of her looks.
Well, almost any boy except Medaka Kuroiwa, as he doesn't show any interest in her at all.
Of course, all Medaka's disinterest does is to heighten Mona's interest in him even more.
Bad for Medaka, who has been raised in a temple where he was told by the monks to never become close to women.
And bad for Mona, who is soon spending all of her time doing everything she can to get Medaka to fall in love with her.
Which one of the two will win this battle of wills? You'll have to buy the manga to find out.
The Medaka Kuroiwa is Impervious to My Charms manga is written and illustrated by Ran Kuze, and currently has three tankōbon volumes out in Japanese, with a fourth due out in April.
Head over to Kodansha Comics to pre-order the first volume of the manga in English now.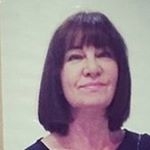 Latest posts by Michelle Topham
(see all)