A new trailer for the upcoming Medal of Honor: Above and Beyond VR-exclusive has been released by EA today, and it is a superb showcase of all the game's new multiplayer modes.
Plus, let's face it, the game looks amazing! (Well, if you discount the immersion-breaking disembodied hands, that is).
The five multiplayer modes in the new VR game are the Mad Bomber mode, Blast Radius, Domination and the usual Deathmatch and Team Deathmatch modes.
The Medal of Honor: Above and Beyond Mad Bomber mode, of course, will have you planting or defusing bombs. Miss one and, well…you won't get chance to miss another.
Deathmatch is you against everyone else, while Team Deathmatch is you and your bunch of dudes against a second team.
The Blast Radius multiplayer mode is an 'explosive king of the hill where you will quickly find yourself working your ass off to survive and, in Domination mode, you and your team will be expected to take and hold a specific location.
Make sure your team is tight as, if not, one mistake and you could be toast. (continue reading and watch the Medal of Honor: Above and Beyond multiplayer trailer below…)
Balan Wonderworld trailer shows a colorful, fun and exciting game — this may be a must buy!
Medal of Honor: Above and Beyond is an old school-style first-person shooter developed by Respawn Entertainment and set in World War II.
It will give you a fully-immersive window into just what it may have been like fighting in that war, and how quickly things could go terribly wrong.
The game comes with both a full campaign mode and a documentary mode.
In the latter, you can watch real documentary footage about events that took place during the Second World War and hear from the veterans themselves.
Medal of Honor: Above and Beyond is launching on December 11th on Oculus Rift and Steam VR. It is expected to be one of the most expensive VR games ever made.
Until then, watch the Medal of Honor: Above and Beyond multiplayer trailer below and get yourself psyched up because, if this first-person shooter is as good and as smooth as it looks, this one will have you playing non-stop well into next year.
EDIT: Dec 8th, 2020 — Sadly, the game has a ridiculous 340GB download requirement so it will be a no-buy for me.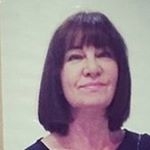 Latest posts by Michelle Topham
(see all)