Megan Fox was all excited at Comic-Con this week when it came to talking about her new movie Teenage Mutant Ninja Turtles, and her role as April.
At a presentation about the upcoming movie with co-star Will Arnett, Fox said she'd grown up as a fan of action movies because "I was born in '86 so was the prime age demographic for that" (she even talks in 'movie speak').
The 28-year-old actress then went on to say she also watched the Teenage Mutant Ninja Turtles cartoons growing up, so she was familiar with who April was before.
But, as April has gone through a lot of manifestations, when she first met to talk about her role the director wasn't exactly sure who April was going to be in this one.
Watch the ODE video below for more of the adorable Megan Fox at Comic-Con.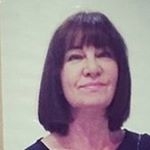 Latest posts by Michelle Topham
(see all)