American singer Megan Nicole got her start on YouTube back in 2009 and, even though she had a record deal with now defunct label Bad Boy Records, YouTube is where she's mostly stayed. Until recently that is, when she appeared at the pre-show party for the 'Radio Disney Music Awards', and rocked the house.
YouTube hasn't been a bad thing for Megan Nicole either though, as her YouTube channel has over two million subscribers and, as soon as she releases a new music video, it tends to go viral.
Which is what has already happened to Megan Nicole's 'Fun'. Released just a couple of weeks ago, it already has almost seven million views on YouTube with tens of thousands more being added every day.
No surprise really, as Megan Nicole's 'Fun' is, just as the song title describes it, a really, fun upbeat pop song and a beautifully filmed and produced video to go with it.
And don't be surprised either if we start to see a lot more of Megan Nicole in 2015 — off YouTube I mean. She's talented, she's beautiful and she has a lovely personality. and I'm guessing she's going to go far.
'Fun', by the way, is from Megan Nicole's new EP 'Escape'.
Watch it below.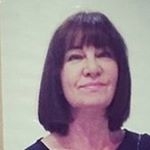 Latest posts by Michelle Topham
(see all)