This Megaquarium walkthrough will make your gameplay less confusing
Megaquarium is the new tycoon-style game from indie developer Twice Circled.
The game is getting superb reviews on Steam, with most players saying how much they have enjoyed the in depth sandbox game. Even if not everyone is an aquarium owner in real life.
Like all tycoon-style games, however, Megaquarium has a huge number of things you can do in game. Things that become confusing quickly, if you are not paying attention or are terrible at remembering things.
Especially as, for a very cute looking game, Megaquarium is actually extremely complex, and the tutorial does not explain everything you need to understand in depth.
Cue a good Megaquarium walkthrough.
This one is from Welsh/Scottish YouTuber Aavak, who was given Early Access to the game by Twin Circled. He currently  has 14 videos up in his Megaquarium walkthrough, with more being added every week.
What I like about Aavak's walkthroughs and let's plays, most of which I watch, is how calm he is while he is playing any game. He also explains the game's rules as he goes along, reads all the tutorial instructions and points out things you may have missed.
He is also excellent at explaining in easy to understand language why you should or shouldn't do something. Then giving examples.
Plus, his lilting Welsh accent is lovely to listen to.
You can watch the first episode in Aavak's excellent Megaquarium walkthrough in the video below. If you enjoy it, his entire playthrough of the game so far is here.
And, if you want a quick idea about what the game is about before buying it, check out the game announcement trailer below that.
Related: This Visage walkthrough is terrifying and very very good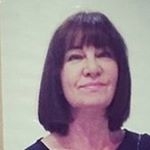 Latest posts by Michelle Topham
(see all)