A new Meikyuu Black Company promo video was released this morning on the anime's official website, along with a key visual, and more cast members.
The comedy isekai anime is an adaptation of Yōhei Yasumura's Meikyuu Black Company (aka The Dungeon of Black Company) manga.
New cast members are Satomi Satou (Assassination Classroom, Is the order a rabbit?) who will voice Belza, and Wataru Takagi (Detective Conan, Initial D) who is playing Boss Goblin.
They join previously announced Katsuyuki Konishi (Fairy Tail) who voices Kinji Ninomiya, Misaki Kuno (March Comes In Like a Lion) as Rim and Hiro Shimono (Attack on Titan) as Winibe.
The promo itself shows an anime full of slapstick humor, beautiful artwork and gorgeously designed characters.
Yep, I am looking forward to this one.
Especially as Misaki Kuno, Non Non Biyori's Shiori and one of my all-time favorite Japanese voice actors is taking the part of Rim.
Watch the new Meikyuu Black Company promo video below.
Seven Seas Entertainment describes the story like this:
Kinji had it made–a swank apartment, a real estate empire, and enough cash to lounge around living the good life. After a freak magical accident, he washes up in another world, all but enslaved to a crooked corporation. In a fantastical land where money is everything, there's only one way for an Earthling to get ahead: make your fortune, by any means necessary!

Dragons, goblins, and the occasional dubious potion won't stop Kinji's quest for the world's biggest bank account. The Black Company is open for business!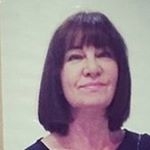 Latest posts by Michelle Topham
(see all)