One thing I have always loved about actress Melissa McCarthy, other than that she's hilariously funny, is even though she's always been what is classified as 'overweight' since she first appeared on TV in 'D.C' and then 'The Gilmore Girls', she has never let her weight define her.
Now, even though Melissa McCarthy has had a new slimmer look in recent weeks, she is still saying the same thing. She is, and never will be, defined by her weight.
As McCarthy told People magazine recently, she is also bringing up her two young daughters with the same attitude.
"I  want my girls to know what's real, that how you should or shouldn't look – all of the 'shoulds' – it applies to no one. It's not real. It's made up."
For more on what Melissa McCarthy thinks about weight, as well as how much she loves acting on her sitcom "Mike & Molly', watch the People magazine video below.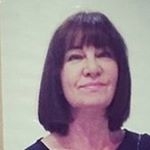 Latest posts by Michelle Topham
(see all)