I have adored Melissa McCarthy since she played Sookie St. James in Gilmore Girls – one of my top three best American drama series ever made. That's why I'll be picking up the July issue of Rolling Stone magazine this week as, yep, Melissa McCarthy has the cover.
Rolling Stone also features an in-depth interview with the actress and comedian, during which she talks about why she dressed to rival a drag queen when she first did stand-up comedy, why she still has so many self-destructive habits, and why she talked about dolphin sex during an audition.
Why, why, why? And you'll get the answers if you pick up the latest issue of Rolling Stone or if you head off to their website to read more about the fabulous Melissa McCarthy.
The July issue of Rolling Stone is out on newsstands tomorrow, June 20th in the US. Come on, it's the marvelous Melissa – don't miss it.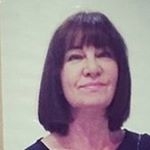 Latest posts by Michelle Topham
(see all)