I always love hearing actors talking about other actors in a complimentary way. Because, come on, we always hear so much about rivalries in Hollywood, as well as the backstabbing that sometimes goes on when two actors work together. So… it makes for a nice change.
Case in point, the fabulously talented and hilariously funny Melissa McCarthy talking about fellow actor Chris Hemsworth being "crazy funny and an insane improviser".
McCarthy went on to say before she started filming her new movie Ghostbusters, everybody was telling her "Oh you're going to love him. He's so great, so great. All I heard was good stuff. I can't figure out why no-one was like "Oh by the way, he's bizarrely funny".
Which, by the way, you will know he is if you have ever seen Hemsworth being interviewed by a good interviewer.
The new all-female Ghostbusters reboot, by the way, releases everywhere tomorrow — Friday, July 15th — and, from what I'm hearing from friends in the UK who have already seen it, it is well worth seeing.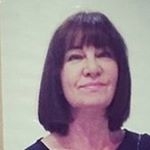 Latest posts by Michelle Topham
(see all)