Melissa McCarthy Says She Recommends Headbutting Jude Law
At the premiere of Spy in London this week, actress Melissa McCarthy was asked about starring in the movie and in particular what it was like headbutting Jude Law.
McCarthy replied, "It's fantastic. It's really great. I recommend it. No, I don't. I shouldn't say that. That's a terrible thing to say". But I must say I did notice that glint in her eye as she said it.
Melissa McCarthy also talked about her upcoming role in Ghostbusters 3, and what we can expect from that.
According to McCarthy, she's not remotely nervous about filming the movie. She said she couldn't be going in with a better cast, she thinks it's going to be really fun and people are going to love it.
Watch Melissa McCarthy on the red carpet at the Spy premiere in London, and then watch her face while she talks about headbutting Jude Law. Come on, she loved it. And by the way, doesn't she look lovely now that she's lost so much weight?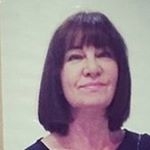 Latest posts by Michelle Topham
(see all)