MelodySheep's Robin Williams remix 'Seize the Day' is a beautiful thing – watch it here
The 2015 Webby Awards were announced a couple of weeks ago, so today I spent some time wading through them (God, that list is long) to see what there was of interest. While there, I came across this amazing video. A video I had surprisingly not seen before, even though I do spend half my life on YouTube.
It's a video put together by MelodySheep, aka John D. Boswell, a musician and remix artist from Washington State. And he has put together the loveliest thing.
A Robin Williams video, comprising clips from Dead Poets' Society, Hook, Jack, Mrs. Doubtfire, What Dreams May Come, Good Morning Vietnam and Patch Adams.
MelodySheep then used some of Robin Williams' lines from Dead Poets' Society to create an auto-tuned music video that should inspire everyone to 'Seize the Day', and it is simply beautiful.
Of course, as beautiful as MelodySheep's 'Seize the Day' is, it's also very sad. Because isn't it still hard to believe someone as talented, and smart, and funny, and kind, and brilliant as Robin Williams could take his own life? And aren't we all the poorer for it?
Watch MelodySheep's 'Seize the Day' below, and I'll guarantee you that you will watch it more than once, as those really are words to live by.
Then head over to the Webby Awards and vote for him in the Online Film & Video: Video Remixes/Mashups category. Voting ends tomorrow, but there's still time.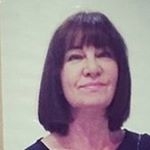 Latest posts by Michelle Topham
(see all)