Meryl Streep isn't just the world's best actress, she's also an incredibly cool woman. As she proved this week when she appeared on The Tonight Show with Jimmy Fallon. Because that's where Meryl Streep admitted she had taken a guitar lesson from Neil Young.
The guitar lesson from Neil Young came about when Streep was preparing for her role in her latest movie 'Rickie and the Flash', where she plays the part of a failed rock star.
Streep said she was visiting the director of 'Rickie and the Flash', Jonathan Demme, at the same time Neil Young was there. Of course, Demme couldn't let that opportunity go by, saying to Streep, "Maybe I'll get him to give you a guitar lesson. Yeah, man, that'll be good". Which is exactly what happened.
So, yes, when you watch Meryl Streep in 'Rickie and the Flash' playing guitar, remember one of her first lessons came from Neil Young. No wonder she looks so cool doing it.
Watch Meryl Streep talking about Neil Young and playing the guitar in the video below. And can I just say, Jesus, she's amazing.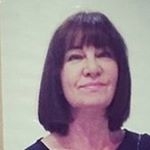 Latest posts by Michelle Topham
(see all)