If you're proud to be British and you love football, you'll likely know 2013 is the 150th anniversary of the English Football Association (FA).
That's also why there were nice messages from Prince William and Britain's most famous footballer David Beckham late last week as part of the kick off of the official 150th anniversary celebrations.
In his video taped FA message, Prince William apologized for not being able to attend the beginning celebrations, while promising he'd definitely be "doing his part" for the FA this year.
David Beckham, for his part, mentioned how he'd first realized how big and important English football was when he was playing in Germany and America.
Prince William is the FA President and went on to say he considers it a "huge honor to lead the FA. It is an organization which reaches every community bringing the simple enjoyment to people of all ages and all abilities".
Don't forget there are going to be some exciting events planned as part of the twelve-months of FA 150th year celebrations. With 400,000 volunteers, 300,000 coaches and 27,000 referees who volunteer their time each week in football games all over the country, you can guarantee it's going to be a nice year for all of them.
To keep abreast of what's coming up for the Football Association in the next year, keep checking the FA's website.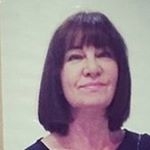 Latest posts by Michelle Topham
(see all)