Holy Freaking Moley. According to Konami Digital Entertainment, the Metal Gear series has sold more than 35 million copies worldwide since the first game in the series released back in 1987. And that's only as of May 31st of this year, so they've almost three more months of sales to add onto that astounding figure.
Of course, for anyone who has played any of the Metal Gear games, that's probably not as huge of a surprise as it might seem. After all, developer Kojima, and now Platinum Games, have done such an amazing job with just about all of the Metal Gear Solid games, they have always been some of the most popular and most played action-adventure stealth games around.
I'm not a huge action-adventure stealth game player, although I do play them, of course. But even I have to admit the last game I played in the series, Metal Gear Rising: Revengeance was a great game with cool characters, an awesome storyline and fun gameplay. Graphics too were stellar.
Metal Gear Solid: The Legacy Collection, which is an exclusive PlayStation 3 collection, is set to release soon as well. I wonder how many more millions that's going to add onto the 35 million-plus Metal Gear games already sold?
You can currently pre-order Metal Gear Solid: The Legacy Collection, by the way. It will be released on July 9th, 2013.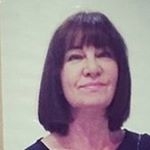 Latest posts by Michelle Topham
(see all)