Metro: Last Light 'Faction Pack': 3 soldiers, 3 single-player missions
Deep Silver's Metro: Last Light is getting a new DLC. Called the "Faction Pack", In it, you get your pick of three different soldiers from each of the three warring factions, all with their own unique single-player missions.
The soldiers and their stories sound interesting too. The Redline Sniper, a Reich Heavy and a Polis Ranger Rookie — one must infiltrate a Reich Outpost, another has to defend the front line, and the third has to search through the enormous Library complex looking for relics.
Release date and prices for Metro: Last Light 'Faction Pack'
The Metro: Last Light Faction Pack is due to be released on July 16 for $4.99 in the US, £3.99 in the UK and €4.99 across Europe.
Of course, if you've already bought the Metro: Last Light Season Pass, the Faction Pack is the first in your already-paid-for DLC. Enjoy.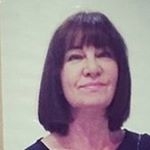 Latest posts by Michelle Topham
(see all)