A new Metroid Dread trailer was released on Friday for the upcoming Nintendo Switch action adventure game.
The video features some of the frightening things Samus Aran comes across on planet ZDR soon after she lands.
The trailer begins with a figure that seems to be a member of the advanced species the Chozo.
This one isn't one of the normally peaceful Chozo, however, but appears to be a warrior instead as, rather than being friendly and well-mannered towards Samus, this Chozo attacks her.
Not that that stops Samus, who seems to be in fine form.
The new Metroid Dread trailer also showcases some of Samus' new abilities, which include Flash Shift, an ability that allows her to travel a set distance quickly.
Pulse Radar allows her to emit soundwaves to scan the area surrounding her, and Storm Missile enables her to lock on with her Free Aim ability and then fire a succession of missiles.
While Speed Booster sets her up to run at high speed, smash through obstacles and injure enemies close by, and Screw Attack surrounds her with an enemy-damaging energy during spin jumps.
As you will also see from the trailer down below, movement in the game is fluid and gorgeous, and combat is lightning fast, highly varied and as cool as hell.
Metroid Dread is set to release on October 8th for Nintendo Switch at a price of $59.99.
It is the first original 2D Metroid game since Metroid Fusion's release in 2002 so, as you can imagine, there is a whole lot of excitement for the game.
From this Metroid Dread trailer and the information the devs have released so far, it certainly does not look like it will disappoint.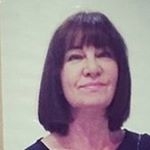 Latest posts by Michelle Topham
(see all)