Character actor Michael Emerson looked incredibly handsome and dapper at CTV Upfront 2014 at the Sony Centre for the Performing Arts in Toronto yesterday but he wasn't alone. Eight five stars were in attendance at the event, and all to help celebrate the amazing programming already on CTV as well as to promote the network's new 2014/15 primetime schedule.
The theme of this CTV Upfront also had an interesting message. With the tagline 'powerful' in reference to the numerous 'super heroes' that will be appearing in various shows, CTV's President of Programming, Phil King also wanted everyone to know the network isn't about offering gender-specific programming.
Instead, they simply offer awesome programming that should appeal to both genders and to all kinds of people.
Michael Emerson, of course, was at CTV Upfront representing his show Person of Interest. Other celebrities at the event included Lauren Holly for her show Motive, Elizabeth Henstridge and Chloe Bennet for Agents Of S.H.I.E.L.D., Kelen Coleman, Tyler Ritter and Jimmy Dunn for The McCarthys, and Alexandra Park and William Moseley for The Royals.
While everyone looked absolutely stunning, I personally thought Michael Emerson was one of the best dressed people of the evening. Okay, maybe I'm biased, as I am a massive fan, but you have to agree he did look lovely.
Sony Centre for the Performing Arts / Toronto
Sony Centre for the Performing Arts / Toronto
Sony Centre for the Performing Arts / Toronto
Sony Centre for the Performing Arts / Toronto
Sony Centre for the Performing Arts / Toronto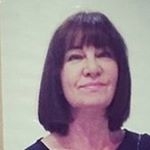 Latest posts by Michelle Topham
(see all)