Michael J. Fox talks to David Letterman about Parkinson's
The fabulous Michael J. Fox was on Late Night with David Letterman on Wednesday night where he talked about being diagnosed with Parkinson's Disease, how the disease is currently diagnosed, and how he felt when he was diagnosed with Parkinson's at the age of only 29.
Fox was on Letterman as part of the promotions he's doing for Parkinson's Disease Awareness Month in the US, and for his own foundation that raises money for research on Parkinson's.
Advertising
Michael J. Fox told Letterman when he was diagnosed with Parkinson's his doctor told him, "The good news is you have about another 10 years of working left". Twenty two years later, Fox is still working.
Letterman ended the interview by saying "I have great admiration for you….You're the original 'tough guy'. A great pleasure. I'm happy to know you."
Watch Michael J. Fox on Parkinson's on Letterman below. Such a lovely man.
You can find out more about what Michael J. Fox and his foundation do on the foundation website.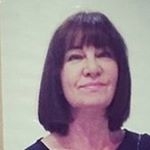 Latest posts by Michelle Topham
(see all)