Michael Keaton was one of the big winners at the Spirit Awards in Santa Monica, California last night, when he won the Spirit Award for Best Male Lead for his role in 'Birdman'. The award seemed to shock even Keaton himself, who also won the Golden Globe for the same role. 'Birdman' picked up the Spirit Award for Best Feature Film.
One thing that's always fun about the Spirit Awards too is, when the winner gets up to give an acceptance speech, there isn't the rush and the dash as there is at the Oscars, so you often get to hear a more honest and more relaxed speech, just like we did here with Michael Keaton.
Up on stage, Keaton joked the Spirit Award "really is a bird", and then went on to talk about how promoting the movie throughout the awards season has been "fun", even if he did feel like he should "thank Narcissus" at the same time.
Michael Keaton also thanked the cast, and 'Birdman' director Alejandro G. Iñárritu, saying "This is bold cinema. This is a game changer, and I am really, really, really, really fortunate and blessed to be part of something this bold….and I'm unbelievably grateful for this (Spirit Award)."
Watch Michael Keaton's Spirit Award acceptance speech in the video below. Just love that man, as he's such a kind and good-hearted person. Lovely to see him win this.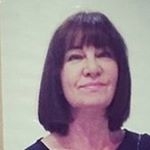 Latest posts by Michelle Topham
(see all)