Michael Sam was just signed to the Dallas Cowboys practice team and I couldn't be more excited. That's because, years ago, I used to work for Dallas Cowboys owner Jerry Jones and his wife Gene when they were having their new house built, and learnt first-hand what a lovely couple they are and what an amazing football team they owned. Now that Michael Sam has just been signed, I love them even more.
Sam, you might remember, was released by St. Louis on Friday and fans have been worrying ever since whether he'd be picked up by someone else before time ran out.
The Dallas Cowboys, however, rushed to the rescue and say Sam is going to be playing with the practice squad. (For now.)
As Dallas Cowboys coach Jason Garrett said, "We just want to give him a chance to come in and help our football team. That's where our attention is. What people say outside the organization is up to them".
As for Michael Sam, he's the NFL's first openly gay player (and that's the last time I'm going to mention that on Leo Sigh, as it's not relevant to his football skills), with rumours swirling for months that homophobia was a distinct possibility in the macho man–obsessed NFL when it came to how he'd be treated.
Sam, however, took it all in his stride. He was always the consummate professional, treated everyone with respect and, even when he was let go by St. Louis last week, he responded with dignity. Just about the only thing he said was "Thank you for the opportunity".
You have to respect someone with that much class.
Now Michael Sam is a brand new member of the Dallas Cowboys family, he must be just thrilled. And, like I said, I'm beyond thrilled for him.
Comments? Leave them in the box below.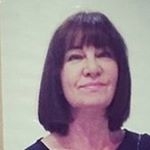 Latest posts by Michelle Topham
(see all)