Recently drafted NFL player Michael Sam is on the cover of 'Out' magazine in August and, boy, does he look handsome. Sam, the first openly-gay football player in the NFL, also gave a wonderful interview to Out where he talks about his mistrust of the media (can you blame him?), and why coming out as gay wasn't any big deal compared to the incredible hardships he's already suffered in the just 24 years he's been alive.
The interview is interesting in that it begins with an explanation of the huge amount of discrimination Michael Sam has born the brunt of since he came out just a few months ago.
Discrimination from the NFL, from the draft, from coaches, from football players, from his own father, from just regular folks like you and me. Discrimination completely unwarranted and discrimination that would never be accepted by any other football player- white, black or straight – or by the team they played for.
If you're gay in America and just want to play football, that discrimination, apparently, is still completely acceptable to a large percentage of Americans. Sad, isn't it?
The Out interview with Michael Sam starts out badly. Sam will barely answer questions, won't look the writer in the eye and seems intent on answering with no information at all. But, once Christopher Glazek, the writer, admits he himself is gay and Sam finds out the editor of 'Out' is also gay (seems to me Sam doesn't know much about Out or the gay community in general?) then the whole tone of the interview changes.
Michael Sam is suddenly smiling, friendly and chatty and showing off photographs of his boyfriend.
You can read the entire Out interview with Michael Sam on their website, and find out more about what Michael Sam says about being gay, his boyfriend, and playing college football.
Do be sure to pick up the August issue of Out magazine as well, as it seems like Michael Sam still needs all the support he can get.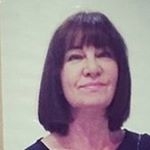 Latest posts by Michelle Topham
(see all)