You have to laugh at the little things that make men get all hot and bothered. The latest is an innocent enough video of Australian hurdler, Michelle Jenneke doing her warm up before her race at the IAAF World Junior Championships last week in Barcelona.
All the poor girl does is move around a bit to warm up, with a few wiggles that look a bit like a dance.
Apparently though, men all over the world are now clicking on this video and absolutely losing their cool. Six million so far have watched the YouTube video, with more clicking every minute.
Yep, Jenneke is a pretty girl with a very nice body but so are millions of others. You have to wonder, have these guys never seen a girl dance before?
Or, are they all locked up in some prison somewhere and haven't seen a woman in 20 years?
The male psyche. Odd, eh?
As for Michelle Jenneke, though, her warm up obviously works, as she steamed ahead in her race and won it easily. Good for her. She's lovely.
Now let's see if Nike signs her. They should. She is gorgeous, as well as a pretty amazing hurdler. And, she is only 19.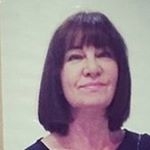 Latest posts by Michelle Topham
(see all)