Michelle Obama's 'Becoming' Book Tour likely to be a sell-out
Is it just me or, when Michelle Obama's 'Becoming' book tour kicks off in November, don't you think there will be lines around the block everywhere she goes just so people can catch a glimpse of this amazing woman?
After all, with the Trumps in the White House, America is more than missing the grace, elegance, dignity and intelligence of Michelle Obama and her president husband Barack.
Which is probably why Michelle Obama's 'Becoming' book tour will be taking place in some of the biggest arenas in America.
Advertising
After all, with Michelle being one of the most-loved First Ladies ever to live in the White House, you just know her 'Becoming' book tour is going to be a sell out.
As for the arenas Michelle Obama will be appearing in?
Chicago's United Center will be the first one on the list, with the American Airlines Center in Dallas the last venue on her 10-city book tour.
Michelle Obama is 'Becoming' a rock star
As Stephen Colbert said on his The Late Show with Stephen Colbert last night — "It's a stadium book tour. She's like the Bruce Springsteen of inspirational memoirs. She's gonna come out like "Dallas, are you ready to reeeeeeead!"
Colbert then held up his lighter and lit it, to show exactly what the crowd will be doing when Michelle appears on stage.
Advertising
Michelle Obama's Becoming will be out on November 13th, which is the day she will kick off her book tour in the former First Family's hometown of Chicago.
Tickets for the Michelle Obama Becoming book tour will be on sale starting on September 21st on Ticketmaster. Or you can register for the Verified Fan Pre-sale until September 18th.
Meanwhile, watch Stephen Colbert talking about Michelle Obama's 'Becoming' Book Tour last night in the video below. And just listen to his audience's reaction.
Yep, she is a rock star indeed and, in November, she is definitely going to be treated as one.
Watch Michelle Obama's Carpool with James Corden — she's awesome and hilarious!!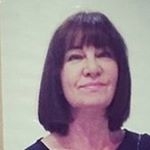 Latest posts by Michelle Topham
(see all)