Glastonbury Festival is the United Kingdom's largest music and performing arts festival.
Glastonbury 2013 was held just this past weekend, with more than 135,000 people attending including a huge number of musical acts, dance acts and celebrities, many of whom recorded their Glastonbury Festival 2013 experience with Instagram pictures.
The biggest news out of Glastonbury this year was, of course, the Rolling Stones headlining the event, so even lead singer Mick Jagger had his own Glastonbury photographs up on Instagram.
In this one, you can see Mick Jagger showing off his yurt and he looks quite happy with it. After all, glamping is all the rage. Nice, eh?
And heavens that man never looks any older, even though he will be 70 next month. It must be either that excellent British air or the amazing British beer. One or 'tother.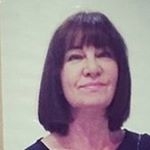 Latest posts by Michelle Topham
(see all)