If you thought French developer Asobo Studio's Microsoft Flight Simulator was now as good as it was going to get, think again.
In a just released video, the incredible level of detail fans of the hit simulation game have been going on about for months just got even better — with the addition of snow and frozen lakes and rivers.
Oh and snow and frozen water in real-time, of course.
The Microsoft Flight Simulator video, simply titled 'Let It Snow', shows off a variety of aircraft flying over numerous landscapes — everything from out in the frozen tundra to over a major city — and all of it covered in snow.
Snow so beautiful and clear, it almost looks like you could see every snowflake if you zoomed in far enough.
Microsoft Flight Simulator's 'Let It Snow' video
The 'Let It Snow' video begins with a Cessna flying past Germany's Neuschwanstein Castle, with forests laden with snow and fields of pure white stretching for miles around it.
It then continues with an Airbus A320 flying at high altitude over a snowy and icy terrain far below, while another Cessna lands on a frozen lake right as it is going dark.
According to the developer, all of this is done in real-time, with snow effects now standard for any flight you take in an area of the world currently experiencing winter and snow.
In other words, for those players who are even more into the detail in this incredible game than they are flying the planes, Microsoft Flight Simulator's snow effects will probably make their year.
This still isn't as good as it's going to get, however, as in a Happy New Year video uploaded at the same time, the developers pledged to continue fine-tuning the game until it become the best sim you have ever played.
Microsoft Flight Simulator, with real-time snow, is available now on PC via Steam and the Microsoft Store.
A console version of the game is expected to be released later in the year.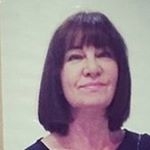 Latest posts by Michelle Topham
(see all)